Move over grumbling - gratitude coming through
Mumble, grumble. Grumble, mumble... Tired of teams complaining about each other? November is a perfect time to kick complaining to the curb with an attitude of gratitude and appreciation among your teams.
Move Over Grumbling - Gratitude Coming Through
Showing appreciation through what we do and say to our teammates is learned skill that can be explicitly taught through the TGraph for Social Skills.
What might an appreciation TGraph look like? We're so glad you asked!
Here's a example to get you started…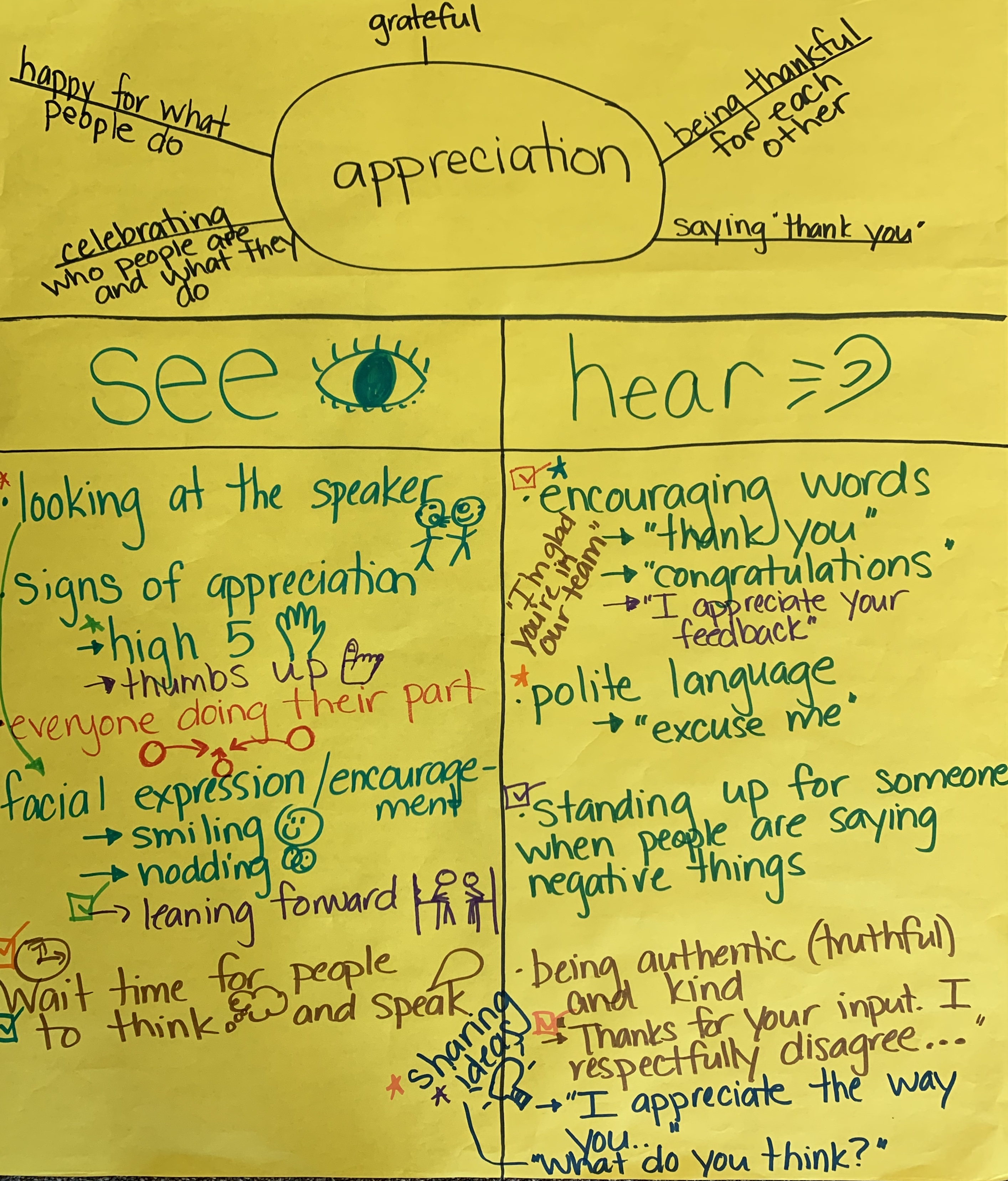 Quick Reminder:
In order for students to earn team points, what they say or do needs to be on the TGraph for Social Skills first. So if you see, or want to see, the specific skills underlying appreciation -- add it to the chart so students can start earning points for applying that skills within their teams.
Got Questions?
What are the top Project GLAD® questions you'd like to see highlighted in your Next Steps Implementation Blog? Click here to vote on your favorite or add one of your own.